Blogspace
Blogspace is a highly engaging blog theme with a clean design and beautiful. typography. This theme is intended for professional bloggers who want to get the most out of the content from their readers.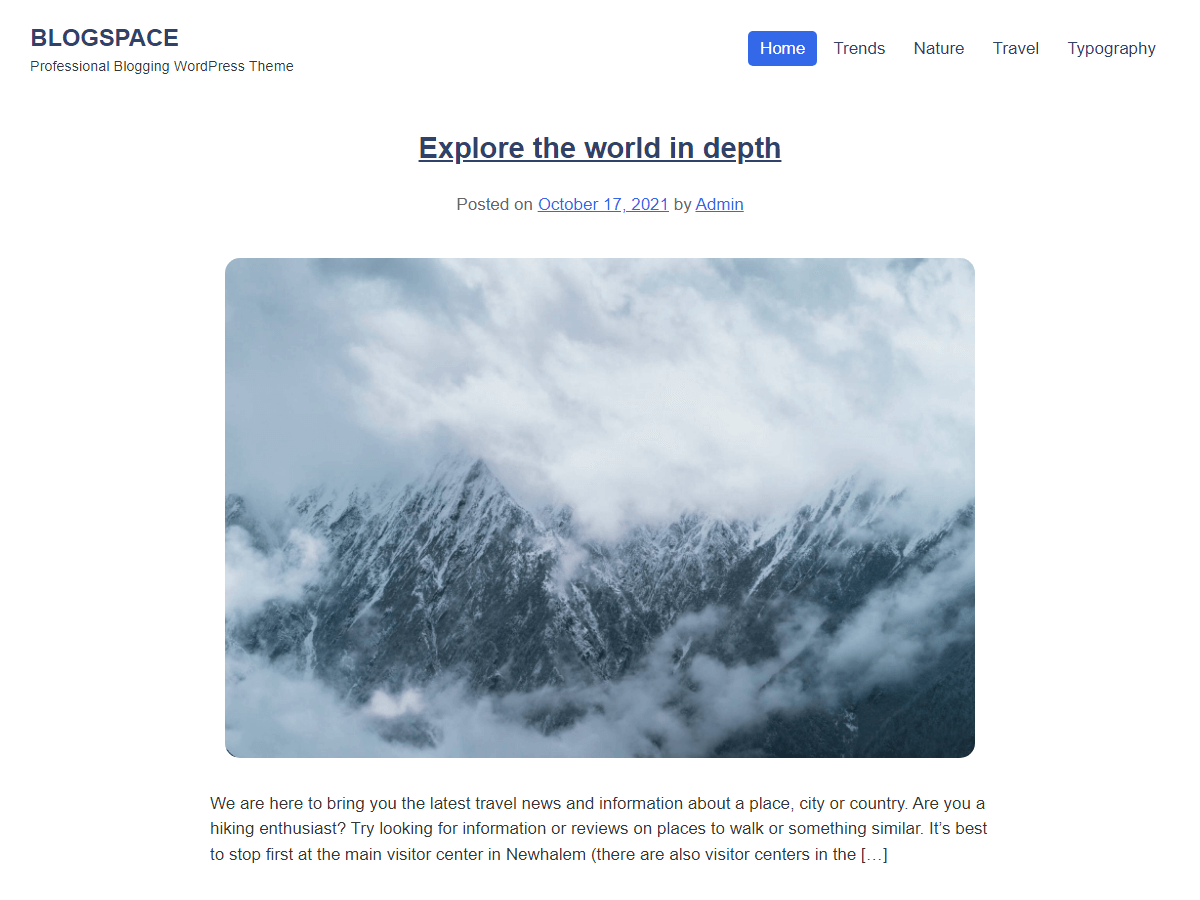 Blogspace Pro vs Free comparison
How to get Started
3 Easy Steps​
Install and activate theme​
This is only 1 Minute​
Setup your theme​
Customizer the colors and fonts
Start Posting​
You are ready to got live.